Hello,
This is Origin Online.
In order to maintain a pleasant and smooth gaming experience a server inspection has been completed.
Time of Completion: Friday, October 22, 2021 14:00 Origin Standard Time (GMT -4)
[Patch]
- Halloween Event begins!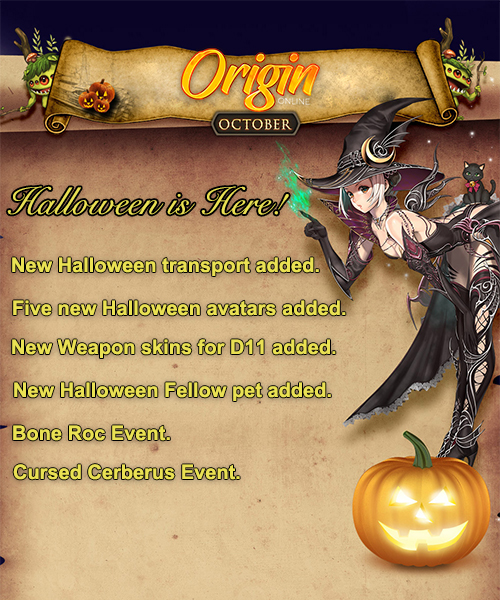 Bone Roc Event: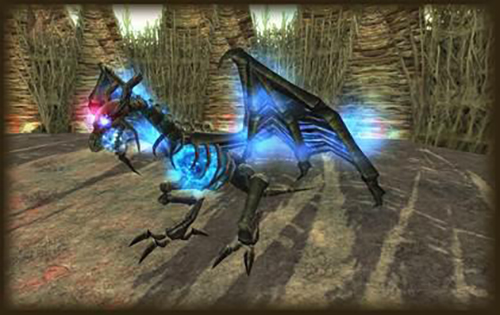 Kill Bone Roc (Death Bone) for a chance to drop Egy B Weapons! (Tradeable) It will spawn twice a day at 9:30AM and 9:30PM, Don't miss out!
Bone Roc will Spawn inside Gate of The Ruler.
Cursed Cerberus: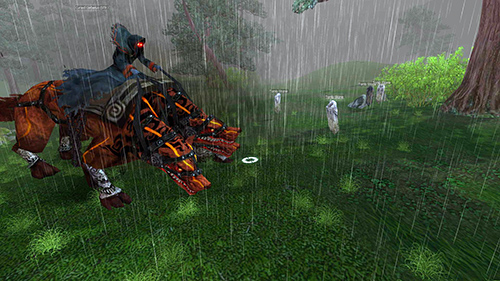 Hunt and kill Cursed Cerberus (INT and STR) for a change to drop many items, including Elixirs, alchemy stones, and Devil Spirit grade A!
Cursed Cerberus will spawn around Alexandria Area.
SCARY Event - Complete the word S-C-A-R-Y by collecting letters dropped by level 40+ monsters, bring them to So-Ok for awesome prizes!
(SCARY Event starts on October 26th)

The Journey Continues!
Origin Team