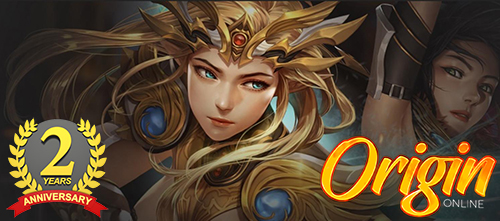 Hello,
This is Origin Online.
Happy Anniversary! 🎉

It's been 2 years since we opened our virtual doors to the world!
Origin has prepared a series of updates for the month of May that will greatly improve the gaming experience for everyone.
This is the foundation update, the bedrock platform upgrade of which all future updates will be built upon.
Time of Completion: Sunday, May 10, 2020 09:00 Origin Standard Time (GMT -4)
[Patch]
- Increased Server Slots to 5,000 Players. No more waiting to enter, our home just got bigger!

- Constantinople Fortress has been activated.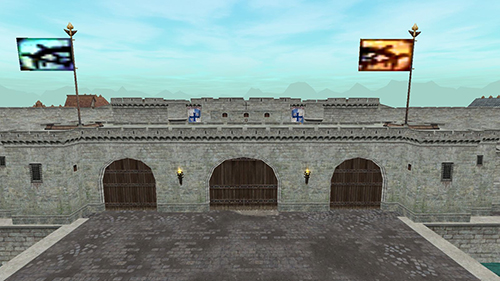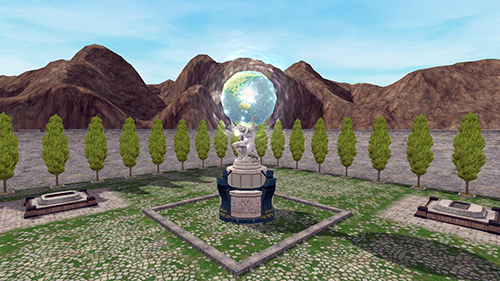 We look forward to your participation in the new Fortress War!
- New in-game Menu With new features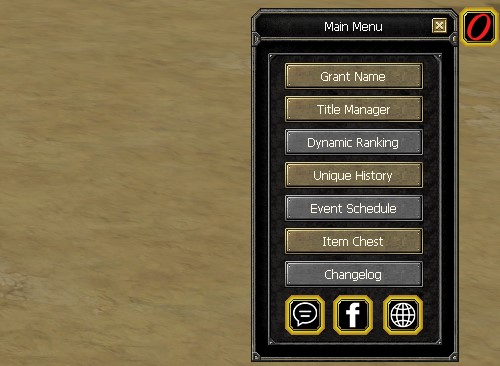 Features:
- Ability to set your own Grant Name without the Guild master. Needs guild level 4 or 5 to work.
- New Title Manager, you can now collect as many titles as you want and switch between them without losing your previous title.
- Dynamic Ranking for Job, Uniques, Honor. Will be enabled in a few days.
- Unique History: Check if a unique is still alive and shows who the last unique killers were.
- Event Schedule: Ability to check the Event schedule in-game.
- Item Chest: Will be used to deliver instant items from upcoming events.
- Changelog: A resumed view of updates will be posted here.
Global Item Link has been enabled. You can now show your items in Globals! (Hold the CTRL Key and Left click to add it to your Global)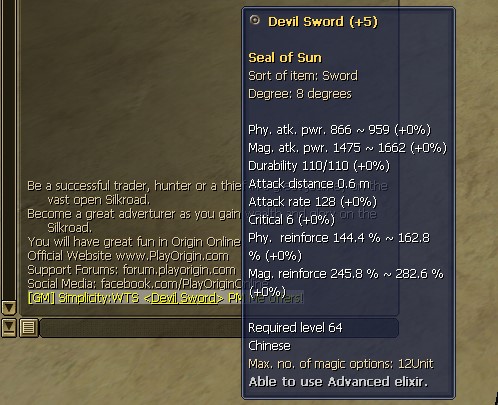 Other Updates and Fixes:
- Most Scrolls such as Skill Point, Silk Scrolls are now instant and don't require teleport.
- Fixed Yellow Sparkle Ostrich Pet Size
- Fixed Lava Roar visual bug when you get hit while mounting the pet.
- Fixed Dragon visual animation bug while on standing state.
- Battle Arena Entry level set to 85.
- Party monsters now require a party of 3 players to spawn.
- Several other minor fixes and improvements.
We thank all our players for the support in making this community the best place for your Silkroad Experience!
*** There will be some missing features from our previous server configuration, such as: Job limitations, skill blocks, pvp system, fellow pet riding and others. These will be added back as soon as they are remade for the new system.
For bug reports please post a message at the Support forums
Stay tuned for the next updates.
The Journey Continues!
-Origin team