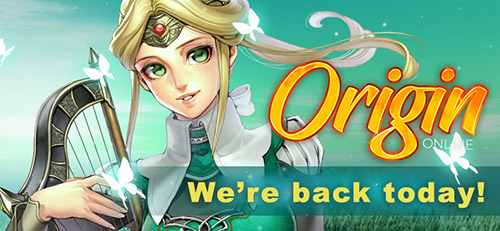 Hello,
This is Origin Online.

We have confirmation from our hosting provider that our original servers will be restored at around March 19th and all the data is intact and safe.
Which is why we will only be using our backup servers temporarily until we get our original servers back.
We have worked non-stop to have our server back up as soon as possible.
We are pleased to announce that our backup servers are almost ready and are back online!
Please download our new game client which is required to play the game while using our backup temporary servers.
Genesis Client Download: Click Here
Once we get our original servers back, the data from our backup temporary servers will be merged with the original servers. There won't be any play time loss at that time.
We thank all our players for your understanding and support during this difficult times.

The Journey Continues!
Origin Team