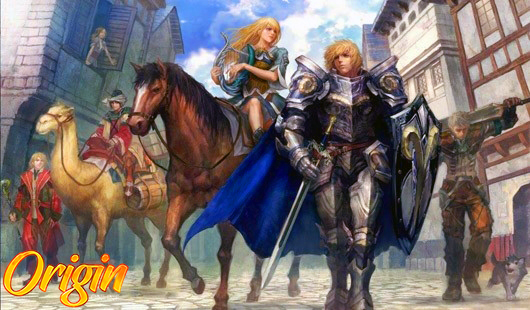 Hello,
This is Origin Online.
In order to maintain a pleasant and smooth gaming experience a new update has been applied.
Time of Completion : September 22, 2018 16:10 Origin Standard Time (GMT -4)
[Patch]
It's time for Europe!
In order to improve the Job system gameplay we have added the following:
- The trader profit has been reduced to better balance with thief profit.
- Constantinople and Samarkand in the Europe region have been enabled for trading.
- The job level cap has been increased to level 20.
- 3 New Job Suits have been added to each job class with Special, Rare, and Epic attributes. Available at Arena Item Manager.
- New job buffs are enabled according to the Job suit you are wearing.
- New times for Specialty Trader Goods are as follows:
00:30
04:30
08:30
12:30
16:30
20:30
This will cover the 24 hour perior for every timezone in the world and also don't have a conflict with other antomated events. The Timer has also been added to the Website.
- Enabled Sox Drops for D9 (Seal of Star ONLY).
- Removed D9 tier 2 and tier 3 drops from monsters and from players who had them.
- Removed HP/MP/Bolt/Arrow and other unnecesary drops from monsters.
- Improved glow of +11 and +12 weapons.
- Increased Fellow Pets tracing distance from players, so they don't land on top of you when you stop running.
- Fixed a bug with some players that had the skill bar resetted after every teleport.
Have fun exploring the new trading areas!
The Journey continues!
-Origin team