Hello,
This is Origin Online.
In order to maintain a pleasant and smooth gaming experience a new update has been applied.
Time of Completion: December 15, 17:30 Origin Standard Time (GMT -4)
[Patch]
Winter Event!
Event Duration: December 15, 18:00 to January 15, 13:00.

1- Hunt level 40+ monsters and Complete the word X-M-A-S and collect precious prizes from So-Ok including:
- Santa Dress.
- Santa Hat.
- SP Scrolls.
- Astral D8 and D9 Stones.
- Elixirs and Scrolls.
2- New Unique Winter Dragon has appreared!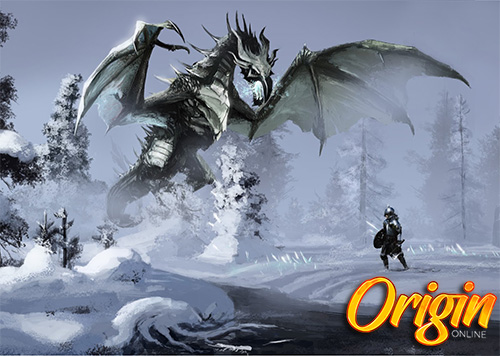 Exclusive to Origin Online, this Gigantic Unique has been spotted at the center of Karakoram, with powerful ice type attacks and debuffs it's an incredibly powerful foe, can you take it down?
Brave Warriors willing to take the challenge, have the chance to earn the following rewards.
* Silk Scroll (10) 100% chance.
* D8 and D9 Magic Lucky powder (40%+ Luck)
* D8 and D8 Astral Stones.
* D9 SOM Armor.
* Snowman Ability Pet.
* D9 stones
* Reverse Scrolls
* 100% resurrection scrolls
* Elixirs.
* Rudolf Vehicle pet.
* Winter Dragon will spawn every 10 ~ 12 Hours after it's killed.

3- Join us on December 29 at 15:00 Server time (GMT -4) for Christmas fun! Enjoy custom events by GMs.

We wish you all the best on this upcoming year in health and prosperity, together with your loved ones.

The Journey Continues!
Origin team