Hello,
This is Origin Online.
In order to maintain a pleasant and smooth gaming experience a new update has been applied.
Time of Completion : June 2, 2018 14:30 Origin Standard Time (GMT -4)
[Patch]
- Fixed some ability pets that could not be traded or stalled.
- Added Inventory expansion 4 quest. to Take this quest, you must be level 80. NPC is located at Wind Town (Roc Mt.)
- Added Red Stat Remover to item mall (for durability reduced).
- Added Advanced Elixir Remover to Item Mall.
- CTF Now gives you 10 Trophies if you win the match.
- Added New Dress to CTF reward. Also new Hat to Jewelbox Reward. Black Angel Wing Dress.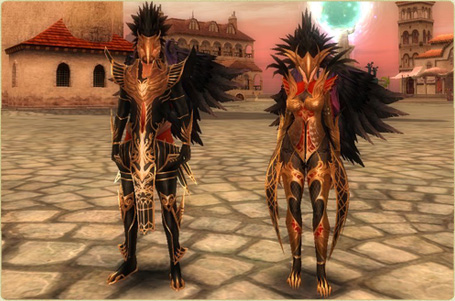 - Reduced Chinese buff to 10%.
- Increased Alchemy Rate to 2x.
- Increased FGW talisman drop rate.
- Slightly Increased all mobs drop rate.
- Added Destroyer Rondo to Grocery NPCs. You can get stones, and Advanced elixir from destroying items.
- Added Advanced Elixir A and B to Magic Pop.
Changed Silk reward for some Uniques (We will add more ways to earn Silk later).
- Isyutaru - 8 Silk
- Lord Yarkan - 11 Silk
- Demon Shaitan - 15 Silk
Guild and Fortress war balancing:
1- Removed everyone from the guilds except Guild Masters.
2- Disbanded all Unions.
2- Set Guild Max Size to 25 members.
3- Set Union Limit to 2 Guilds.
This is to give other Guilds/Unions the opportunity to challenge and participate in Fortress War.
The Journey continues!
-Origin Team